The Smiley System!

Norma's Smiley System for Compliance and Responisbility Training is a package with everything you need to establish a simple token economy to reinforce and guide children and teenagers back to good behavior when they misbehave. It's a practical approach for teaching children respect and anger management. It definitely will become one of your most important home and school resources. Learn more >>

ADHD Parenting Success: How to Improve Your Child's Behavior Today!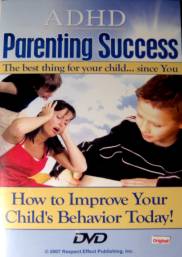 Our latest DVD, created by Norma Leben and DebraWendler, explains reasons for child misbehavior and ways to prevent or manage them by means of providing structure, routines, schedules, chores, rewards, and logical consequences, which are all incorporated in the Smiley System. This DVD will show you how to use six-second "one-liners" reinforced by congruent hand gestures and the assertive Power Stance. Learn how to use "its your choice" language. Norma also shows how parenting effectiveness flows from regularly telling your kids how you feel instead of tolerating their misbehavior or exploding later in anger.
This DVD is full of practical tips for any parent who needs a mega dose of confidence and win-win solutions in maintaining their parent-child relationship!
ADHD Parenting Success Learn more >>



Chinese Products
Norma has long-standing relationship with Greenfield Education Center in Hong Kong to publish audio and video recordings of her popular Cantonese lectures to parents. The Feelings Wheel Game and Directive Group Play Therapy have also been translated into Chinese. Contact them directly to order Norma's Chinese publications.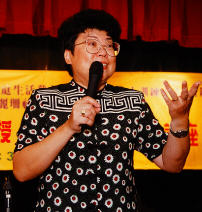 My Philosophy
"I have worked with children and teens in youth centers, on street corners, in group homes, with foster families, and in my private practice. I seldom believed any of them were truly pathological. Most were just troubled kids who had a long list of learned misbehaviors.
In my heart I believe that "there are no bad children, only misbehaving children." If you study a child, you can find their strengths and help them overcome their shortcomings. I encourage parents to "be optimistic" and look beyond a child's oppositional defiance to discover their positive intentions.
I stress that parents must agree upon a set of disciplinary guidelines for responding to misbehaviors."
(Quoted from the 64-page Handbook that explains how to use the Smiley System and answers 21 frequently asked questions for parents.)

Register to use the PayPal shopping cart with your credit card.

Contact me for discounts for large quantity and wholesale orders. School business purchase orders are accepted.