Directive Group Play Therapy
60 Structured Games for the Treatment of ADHD, Low-Esteem, and Traumatized Children
2010 New Printing! The book everyone's talking about! Several of Norma's imaginative games were reprinted in the best selling book, 101 Favorite Play Therapy Techniques by Heidi G. Kaduson & Charles Schaefer. Respected play therapist and author Liana Lowenstein also chose several of Norma's games for publication in Assessment and Treatment Activities for Children, Adolescents, and Families: Practitioners Share Their Most Effective Techniques (2008) and Creative Family Therapy Techniques: Play, Art, and Expressive Activities to Engage Children in Family Sessions(2010).
Directive Group Play Therapy has sold over 26,000 copies since the first edition in 1993.

In this terrific collection, you'll find 60 innovative, fun, structured games that can be played to increase attention span, teach good values, and encourage social, cognitive and academic skills and creativity. They are fast-paced games, ideal for children with attention deficit hyperactivity disorder (ADHD), oppositional defiant disorder, and conduct disorder. These games also help children with learning disabilities, Reactive Attachment Disorder, and Over Anxiety Disorder.
New Game - Talking Ball Game added!
New Content - Therapeutic Termination updated!
All games use inexpensive materials you can easily find around the house.
Games are exciting and structured and can sustain the attention of even fidgety children in therapeutic play.
Motivational games foster creativity and imagination of children.
Step-by-step instructions how to play the games in ways to motivate and change behaviors and attitudes.
Suggestions on how to modify the basic game for different ages and play settings.
Tips on how to use games to aid diagnosis and assessment.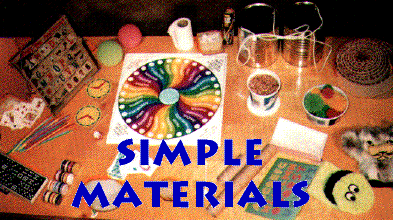 Price
Only $25 plus shipping/handling. International shipping is available.
Description: 96 pages, 8.5" x 11", spiral binding, and laminated cover.


Register to use the PayPal shopping cart with your credit card.


View Sample Pages

More Game Products