Announcing: ADHD Parenting Success: How to Improve Your Child's Behavior Today!
Our latest DVD, created by Norma Leben and Debra Wendler, explains reasons for child misbehavior and ways to prevent or manage them by means of providing structure, routines, schedules, chores, rewards, and logical consequences, which are all incorporated in the Smiley System. Learn More >>

ADHD Kids: Engaging Attention To Modifying Behaviors
Now on one DVD! This three-part series explains how parents need to understand ADHD characteristics and respond with appropriate parenting to improve attention span, self-esteem and motivation of children. Shows Norma in real play sessions. Stimulating; fast-paced. Learn More >>
Program titles:
Parent Education

Play Therapy Sessions

Troubleshooting

Anger Work With Children: How To Focus, Control, and Resolve
Now on DVD! Children live through many negative feelings, the most difficult being anger. Watch this video on DVD to learn how to teach children various ways to appropriately express this very difficult feeling and resolve it. Learn More>>



Directive Filial Therapy
Now on one DVD! An amazingly informative four-part series that explains and illustrates parenting skills. Learn methods for anger management, positive ways to discipline children, and teaching children respect. Learn More >>
Program titles:
Getting Started

The Importance of Routine

Managing Misbehavior

The Spankless Job of a Parent

Sexual Abuse of Children: An Inside Look At Treatment
Now on DVD! Interviews with an investigative detective and house parents as they reach out to help children who were abused. Experience the healing process and see a rare glimpse of living daily with these children. Learn More >>

Directive Group Play Therapy Series
Professionals may rent this five-tape video series to watch first-hand how Norma plays her games as part of therapy sessions. A great staff training tool. Learn More >>

Why Did I Make These Videos?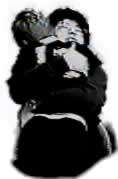 I felt that some things are best seen first hand like the games being played by children in my play therapy sessions. Several parents also allowed us to videotape them playing games that reinforce effective parenting. I wanted to let you observe for yourself what I do.
We used excellent production and editing equipment so I feel confident you will like the colorful graphics, fast-pace, and interesting pictures.
In addition, with every video I've included printed viewing companions and handouts ready for you to copy and use in staff training.

Register to use the PayPal shopping cart with your credit card. If you are not completely satisfied after viewing our programs, just return them within 30 days for a no hassle refund.

Contact us for discounts for multiple copies and wholesale orders. School and business purchase orders accepted.