Special Announcement
(July 16, 2013) We are pleased to announce that Norma Leben was chosen by the Association for Play Therapy to receive its 2013 Key Award for Public Education and Promotion. Other recipients were honored for Lifetime Achievement, Professional Education & Training, and APT Service. Recipients will be honored at the October 11 Recognition and Awards Dinner during APT's 2013 Conference in Palm Springs, California. Congratulations, Norma, for this recognition of your many years of hard work promoting play therapy with Hong Kong workshops and with the University of Texas at Austin, School of Social Work.

Announcing: ADHD Parenting Success: How to Improve Your Child's Behavior Today!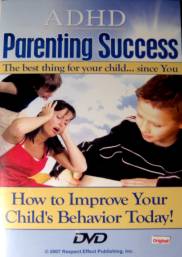 Our latest DVD, created by Norma Leben and Debra Wendler, explains reasons for child misbehavior and ways to prevent or manage them by means of providing structure, routines, schedules, chores, rewards, and logical consequences, which are all incorporated in the Smiley System. This DVD will show you how to use six-second "one-liners" reinforced by congruent hand gestures and the assertive Power Stance. Learn how to use "its your choice" language. Norma also shows how parenting effectiveness flows from regularly telling your kids how you feel instead of tolerating their misbehavior or exploding later in anger.
This DVD is full of practical tips for any parent who needs a mega dose of confidence and win-win solutions in maintaining their parent-child relationship!
ADHD Parenting Success Learn more >>

Hello, My name is Norma


If you are looking for therapy activites for children with ADHD, oppositional defiant disorder, conduct disorder, or traumatized by sexual abuse, you have found the right web site!
For over 30 years, I have self-published videos and books about childrens games, directive treatment methods, and effective parenting in English and Chinese. You will find all our products listed in the catalog or order form (PDF) by selecting from the menu to your left. I want to help you achieve behavior interventions and treatment results in just a few sessions instead of months. Just recently, I updated my book Directive Group Play Therapy for its 10th printing. I also sell a new DVD, ADHD Parenting Success: How to Improve Your Child's Behavior Today.
Qualifications
I am a Licensed Clinical Social Worker Supervisor (LCSW-S) in Texas. I am also a Registered Play Therapist Supervisor (RPT-S) and 16+ year member of the Association of Play Therapy as well as a Certified Play Therapist, Professor Status (CPT) from Play Therapy International. I've presented at their international play therapy conferences in Hawaii, Ireland, Hong Kong, and Canada.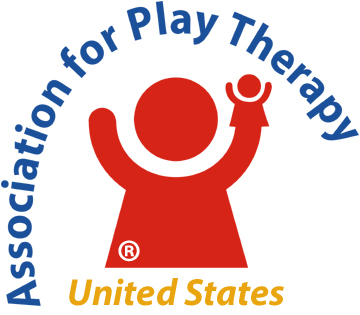 My methods are applicable cross-culturally. With my games you can use material found around your house instead of expensive toy stores.

My Writing
NEW! Together with school social worker Kerri Fisher, I just finished writing an article about using my directive group games with kindergartners and second-graders in a local school. I met separately with two groups of children for 10 and 12 weeks in 2009 and 2010. Both teachers and parents completed before and after ratings of the childrens behaviors and social emotional learning skills. I invite you read our study results in Play Groups for Social and Emotional Learning (SEL) in an Urban Elementary School (PDF 243 KB)
To prepare for my 2011 Hong Kong workshop, I summarized 16 research articles from a literature search, Annotated Bibliography: Play Therapy, Child Maltreatment, and Effective Treatments. (PDF 127 KB)
Several years ago I described my very interesting therapy case, Selective Mutism: A Case Study of a 10 Year Old Korean Boy and Applicable Play Therapy Techniques. (PDF 116 KB)